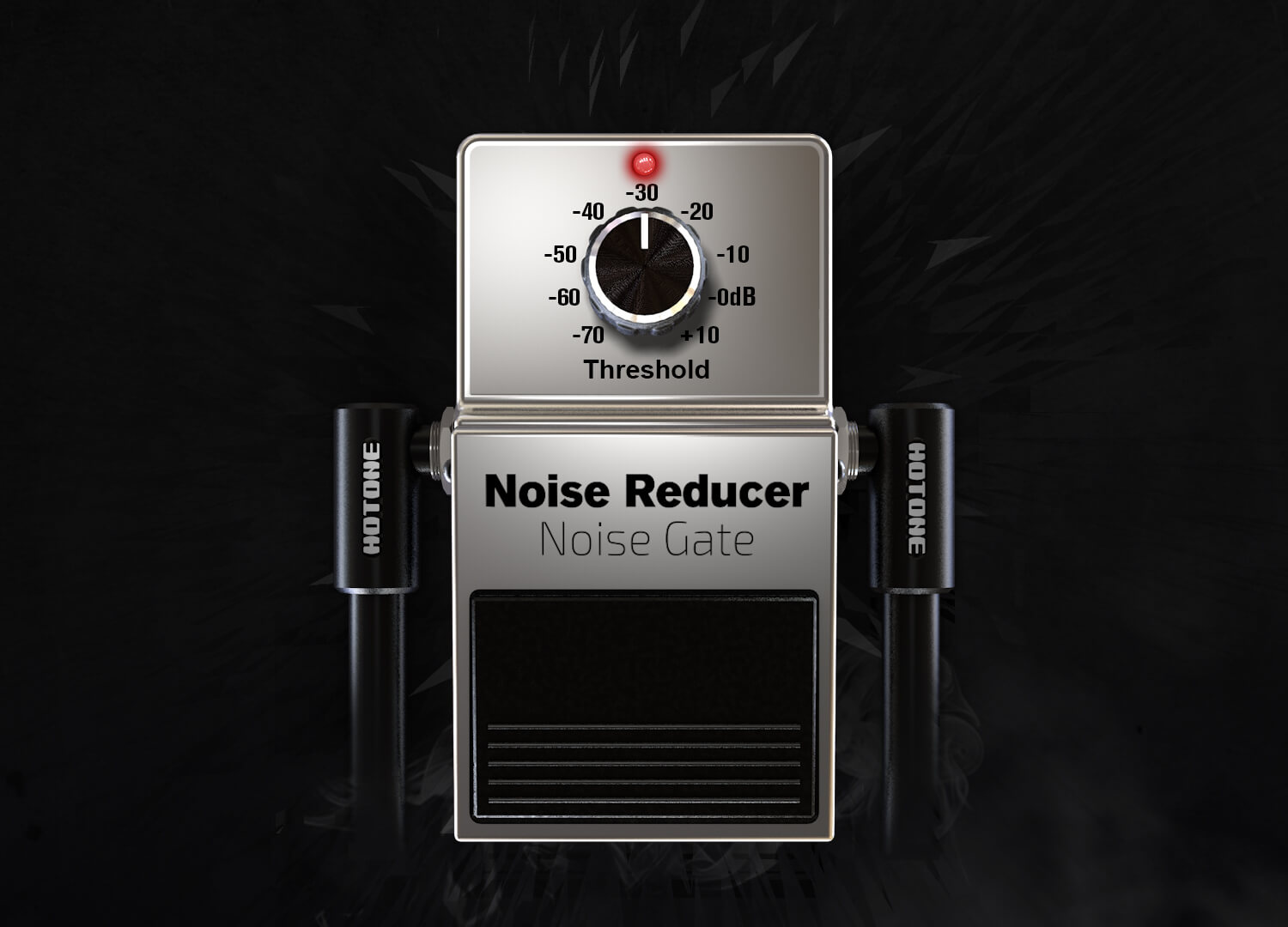 Noise Reducer is based on the famous ISP® Decimator™* noise gate pedal. Like the original, the extremely easy-to-use Noise Reducer gets you smooth, ripple-free noise tracking and keeps your signal pristine.
Features:

Modeled by Hotone CDCM technology
Efficient, easy-to-use noise gate
Mono in/mono out, stereo in/stereo out configuration

Controls:

Threshold: Controls the gate trigger level



*ISP® Decimator™ is a stompbox model of ISP Technologies. The mentioned manufacturer and product names are trademarks or registered trademarks of the respective owners. The trademarks were used merely to identify the sound character of this product.