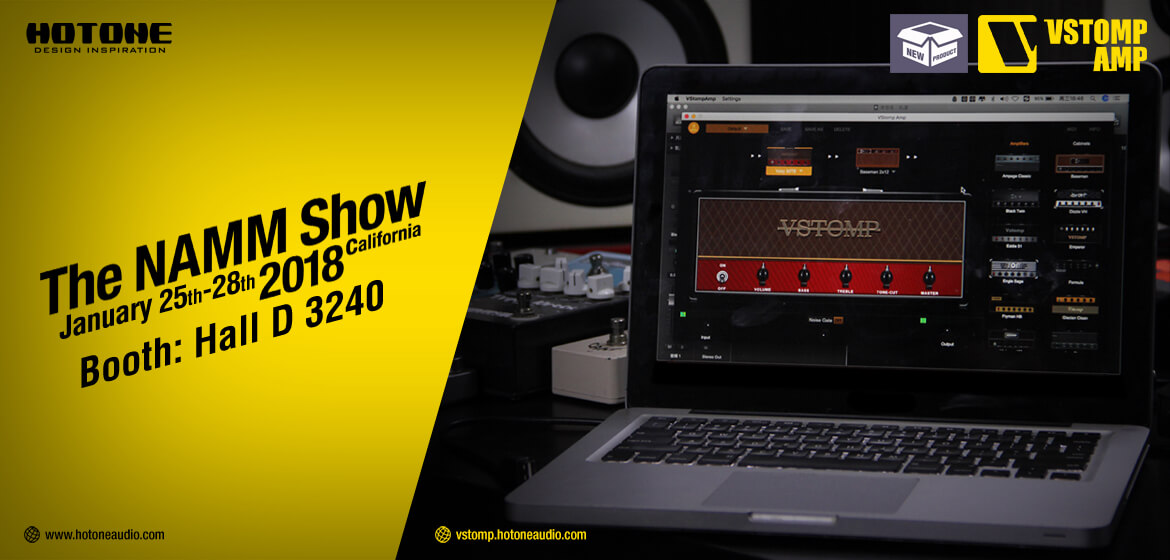 Hotone's flagship pedal XTOMP has taken the music world by storm. And rightly so. Powered by the "living circuitry" CDCM modeling system, we've been able to create the most accurate virtual amps out there.

Now you can get the flavor, the feel, the character, and the response of rock history's greatest amps (and cabs!) on your laptop. The software is VSTOMP AMP and the time is NOW.

Here's the deal: we're giving away a bunch of these at NAMM. Not demo or LE versions, but the whole Vstomp package!

You can enter to win just by coming by the Hotone booth and plugging into Vstomp. Bring your own guitar or use one of ours. There are no complex signal chains. No confusing customization or combinations.
You pick an amp model, then pick a cab model -- it's that simple!

Get your favorite riff ready for the fully equipped Vstomp Amp workstation at Hotone @ Hall D 3240 at the 2018 NAMM Show, and enter to win a free license for the full Vstomp Amp package!

SEE YOU AT THE SHOW!